STOP TARGETED PHISHING ATTACKS THAT OTHERS MISS
Detect and destroy targeted phishing attacks that bypass native controls in Microsoft 365 and Google Workspace, evade Secure Email Gateways, and slip through legacy tools.
GreatHorn Protects What Native Email Controls Fail to Detect
Based on emails that bypass native email security controls
1 out of every 3,226 emails
received by an executive is a whaling attack
131% annual increase
in executive impersonation attacks targeting users
3.7% of all emails
contain a potentially malicious link
2.2% of all emails
contain a potentially malicious attachment
The Only Layered Email Security Solution to Detect and Respond to All Sophisticated Email Attacks.
GreatHorn Email Security Platform is an API, cloud-native solution that eliminates risk across Microsoft 365 and Google Workspace. Our platform uses artificial intelligence and machine learning to accurately identify risk areas, threat patterns, and zero-day phishing attacks. GreatHorn offers the only layered approach to email security, preventing social engineering and the 96% of data breaches that use social engineering and email.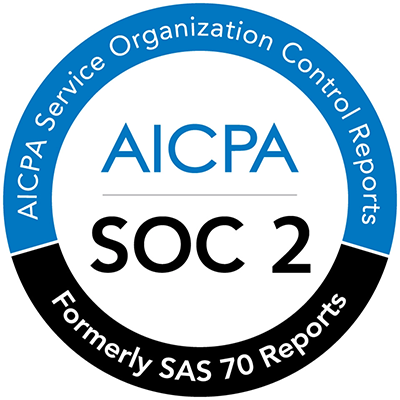 Empower End-Users
Contextual information for better decisions​
​"Report Phish" with instant notifications​
​Warning pages for suspicious links​
​Customized smart banners based on risk
Reduce Phishing Response Time​
Granular search across the email envelope​
Bulk removal without Powershell scripting​
Visibility into emerging and zero-day threats​
Integration into existing workflows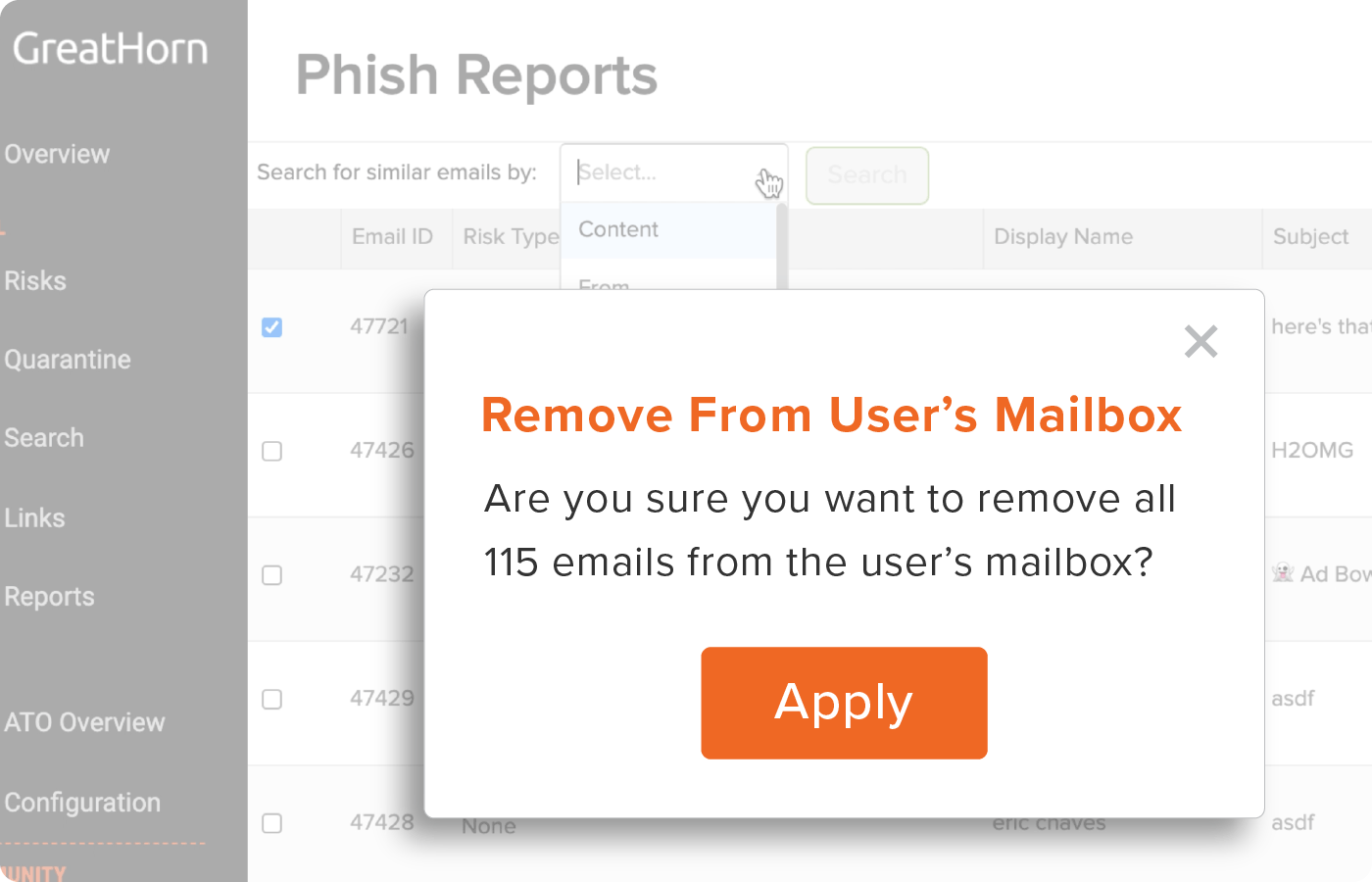 Automate Remediation​
Out-of-the-box default risk types and automated actions​
Real-time visibility
One-click policy creation​
Analysis prior to inbox delivery
Deployment: Be up and running in less than 5 minutes.
Policy Configuration: Out-of-the-box default risk types for immediate protection.
No Downtime: No changes to mail routing or MX records, so mail always gets to your users.
PreAnalysis: Detect and apply automated remediation prior to delivery to an end user's inbox.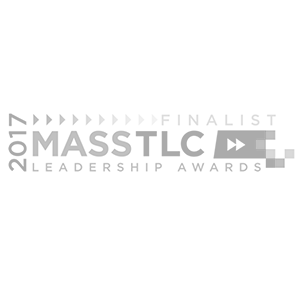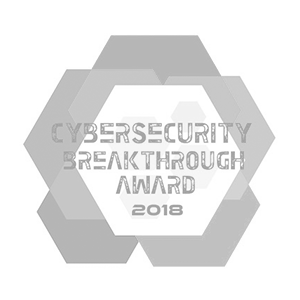 "We achieved a 90% reduce in remediation time after implementing GreatHorn"
– Andrew Heard, Director of IT, Desert Mountain Club
Get Your FREE Email Threat Assessment
Learn what advanced threats are currently getting through your existing email security and into your end users' mailboxes.