GreatHorn was founded by security industry veterans with decades' experience protecting organizations and solving complex cybersecurity challenges. Learn more about them below.
Get Your FREE Email Threat Assessment
Learn what advanced threats are currently getting through your existing email security and into your end users' mailboxes.
Chairman and Co-Founder
Kevin O'Brien
Kevin O'Brien is GreatHorn's Chairman and Co-Founder. Under Kevin's leadership, GreatHorn has become the world's leading next-generation email security company, analyzing billions of messages and stopping phishing attacks that target a global customer base of organizations, both public and private.
Kevin brings deep industry experience, having been an early member of multiple successfully exited security companies, including CloudLock (Cisco), Conjur (CyberArk), and @stake (Symantec). Prior to founding GreatHorn, Kevin was Vice President of Marketing at Conjur, where he built the early go-to-market team responsible for initial market positioning and growth. Previously he led product marketing and sales engineering efforts at CloudLock, the leading cloud access security company that now has more than 6 million enterprise users.
Chief Executive Officer
Joseph A. Murphy
Joseph Murphy joins GreatHorn from Maynard Farm Consulting, where he was a founder with a focus on the transition from "Strategy to Execution" in tech companies.
With over 30 plus years with small medium and startup organizations thru IPO, M&A stages our team is equipped to provide real world practical input into your Strategy and translate that into the execution and implementation stage.
Vice President, Customer Success
Matt Petrosky
Matt Petrosky is the Vice President of Customer Experience at GreatHorn. Matt is a versatile leader with 15+ years in technology organizations, designing products and customer experiences, most recently in the rapid growth cybersecurity industry.
After an honorable discharge from the United States Navy, Matt embarked on an impressive career building customer success and product management teams from the ground up. Prior to joining GreatHorn, Matt was Director of Product Management at Carbon Black. He began his 12-year endeavor at Carbon Black as a sales engineer evangelizing the company's emergent technology to prospects, executing technical evaluations, and speaking at conferences. Matt went on to direct the successful implementation of Carbon Black's software for strategic-named accounts, technical troubleshooting for customers and partners, and aligned both the internal and external community teams with Carbon Black's strategic mission.
Matt received a Bachelor of Science in Industrial Management from Carnegie Mellon University, an MBA in entrepreneurship from Babson College, and is CISSP certified.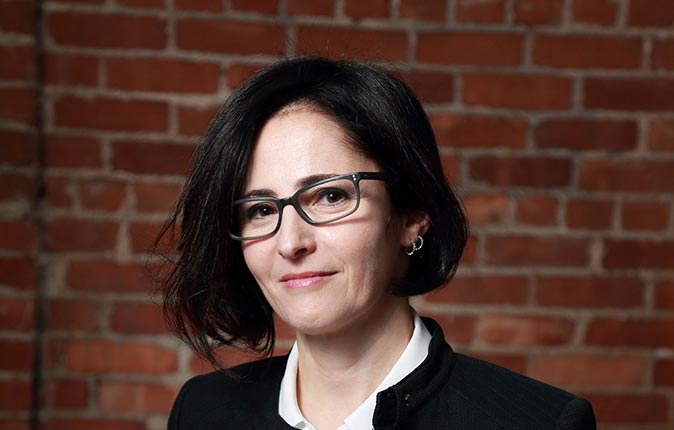 Vice President, Operations
Ann Sharon
Ann Sharon is Vice President of Operations at GreatHorn. She is responsible for the operational aspects of GreatHorn's processes and procedures, including the company's go-to-market and compliance programs.
Ann is experienced in operations and program management, proficient in leading cross-functional programs and initiatives in early-stage start-ups, high growth, and mature companies.
Prior to joining GreatHorn, Ann served as Vice President of Business Operations for CloudLock (acquired by Cisco), where she helped drive the go-to-market strategy and lead many cross-functional programs. Prior to CloudLock, Ann managed the EMC Secure Remote Support portfolio overseeing product and program management.
Ann began her career in the IDF serving in the Air Force computer unit. She holds a high-tech MBA from Northeastern University and a BSc in Industrial Engineering from The Technion Institute of Technology.
Chief Marketing Officer
Annie Wacker
Annie Wacker is GreatHorn's Chief Marketing Officer. Annie is responsible for the global development and execution of GreatHorn's brand awareness, demand generation, product marketing and analyst relations. She joins with over 20 years in the information technology industry, with a focus in cybersecurity. Annie is a "go to" global marketing leader in the industry, producing aggressive strategies to support revenue growth.
Annie has worked for private and public companies, both in the US and internationally. Annie brings a deep understanding and track record in B2B marketing, including brand awareness, product marketing, demand generation and marketing operations. Her ability to build high-performance teams and deliver impactful results makes her a tremendous asset to the organization. Her staple marketing rule is to never sacrifice quality for the sake of quantity.
Outside of work, Annie enjoys spending time with her family, philanthropic activities, and hiking.
Vice President, Finance
Connie Yuen
Connie Yuen joined GreatHorn as the VP of Finance in September 2019. Connie has over 20 years of progressive experience in managing finance and accounting operations. She has played major roles in streamlining business processes, debt financing, and M&A activities. Most recently she was the Corporate Controller for Localytics. Prior to that she held senior financial roles with cybersecurity software companies, CloudLock (acquired by Cisco) and CounterTack.
Connie holds a business degree from UMass Boston and an MBA from University of Phoenix.