Microsoft 365


Email Security Built for the Cloud
As a Microsoft trusted partner, GreatHorn simplifies email security to detect and remediate advanced threats, including business mail compromise and email account compromise.
Microsoft Office 365 Email Security with Seamless API Deployment
Be up and running in less than 5 minutes.
Out-of-the-box default risk types for immediate protection.
No changes to mail routing or MX records, unlike secure email gateways, so mail always gets to your users.
Deep relationship analytics, using Machine Learning, to detect business email compromise and account compromise.
The only solution to provide pre-analysis to detect and apply automated remediation prior to delivery to an end user's inbox.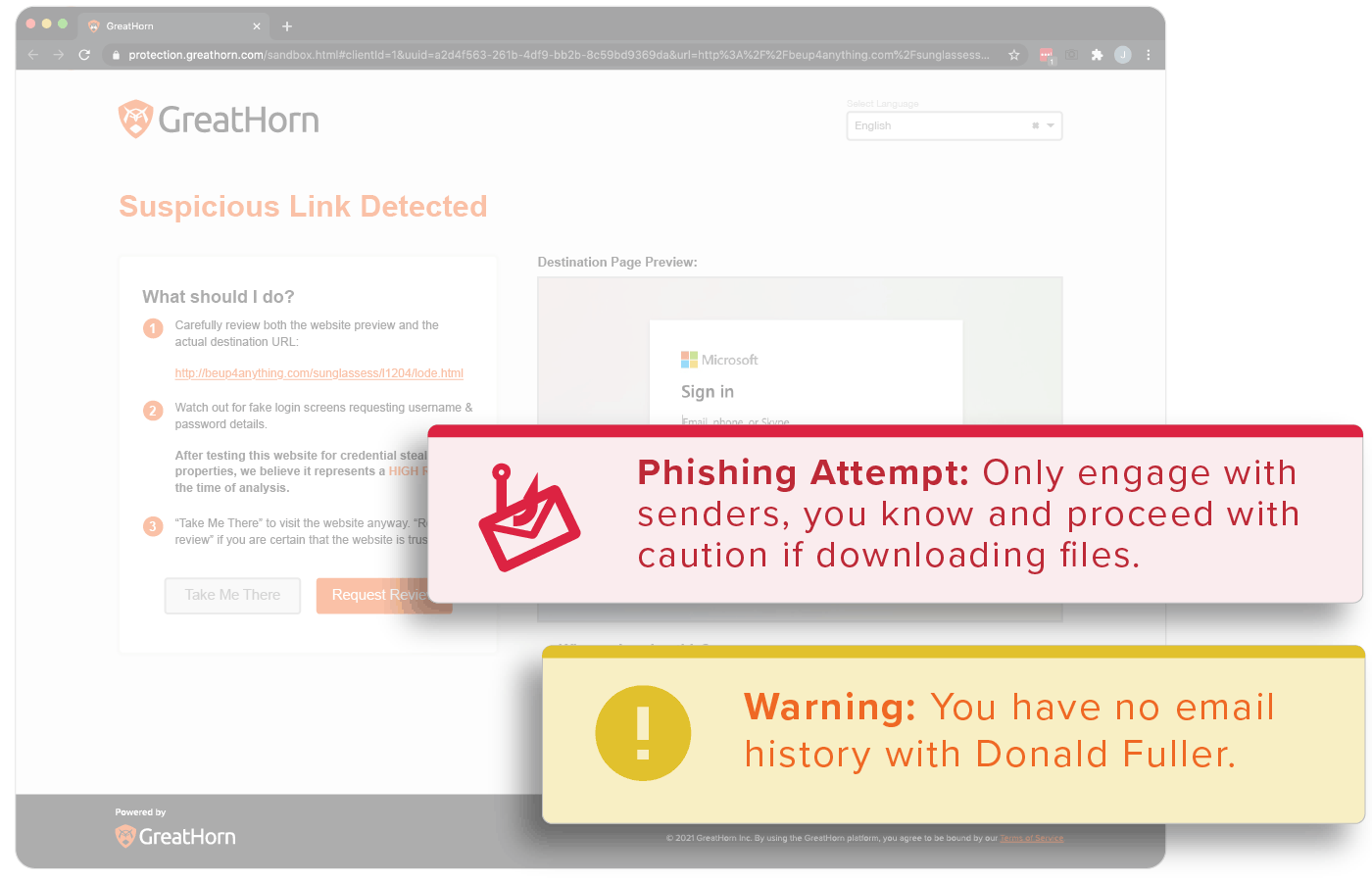 Anti-Phishing Email Security for Microsoft Office 365
GreatHorn provides a simplified layer of sophisticated anti-phishing detection and response to complement Native Microsoft 365 capabilities, including Exchange Online Protection and Advanced Threat Protection.
Detect and Remediate Internal Spear Phishing and Account Compromise
GreatHorn provides organizations with the only defense available to validate the identity of a sender using biometric authentication, eliminating internal spear phishing and account compromise, preventing data breaches.
Enable End Users
Provide end users with a multi-layered approach using contextual information users need, with real-time customized smart banners, Mailbox Intelligence and suspicious link warning pages.
Simplify Detection and Response
GreatHorn provides complete visibility across the native Microsoft Office 365 environment, allowing teams reducing the time to detect and respond to phishing attacks to seconds.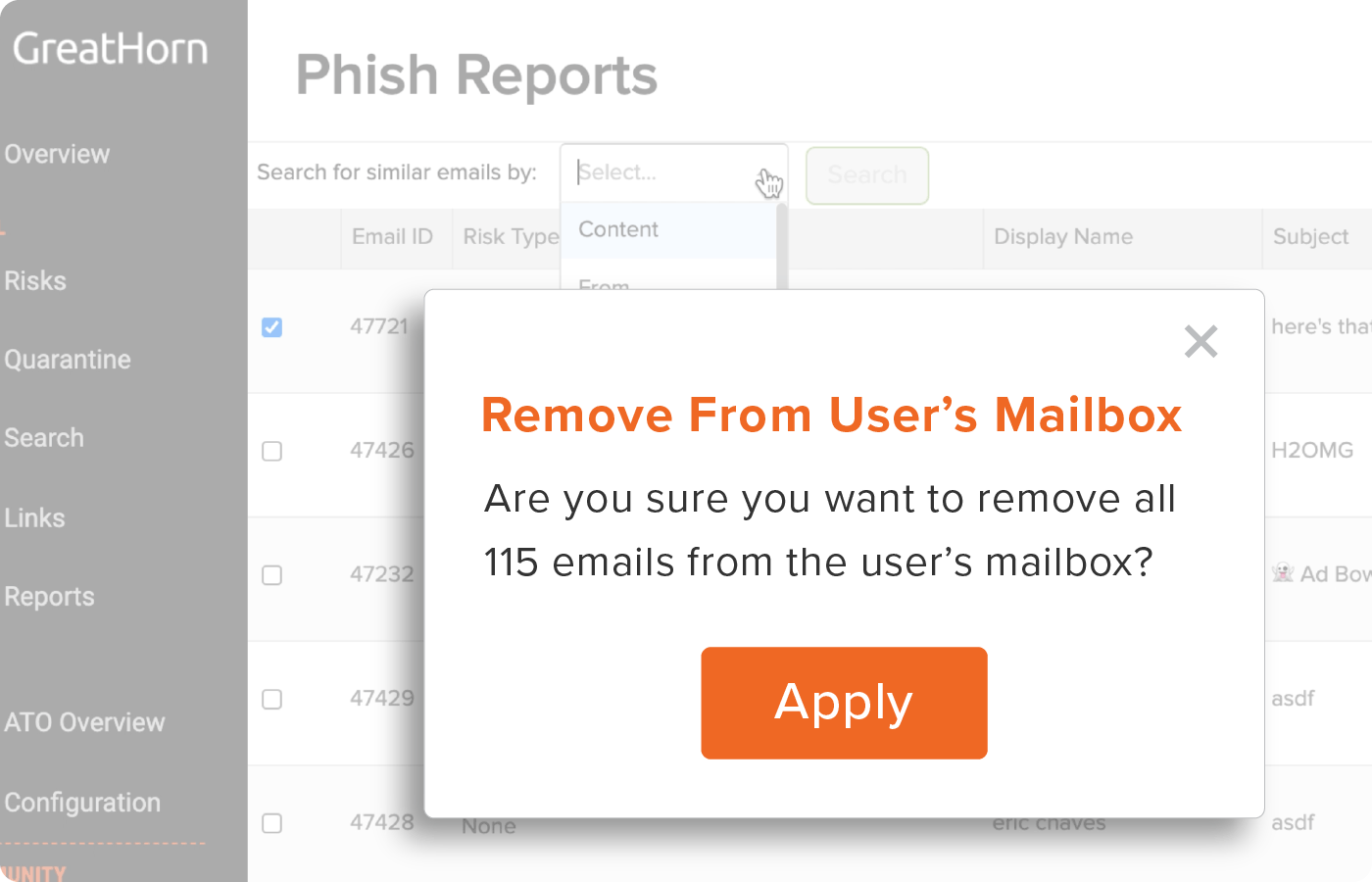 Learn more about how GreatHorn can simplify cloud email security for Microsoft 365 to detect and remediate advanced threats.
Get Your FREE Email Threat Assessment
Learn what advanced threats are currently getting through your existing email security and into your end users' mailboxes.