GreatHorn Meets Security, Availability, and Confidentiality Standards Set by the American Institute of Certified Public Accountants (AICPA) with Zero Exceptions Listed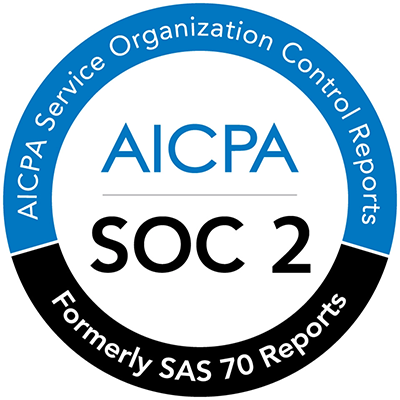 Waltham, MA – December 5, 2018 – GreatHorn, the leading cloud-native email security provider, today announced the successful completion of a Service Organization Control (SOC) 2 Type 2 attestation report. Conducted by Kirkpatrick Price, the audit examined both the company and the GreatHorn Email Security platform and concluded that GreatHorn meets the SOC 2 standards for security, availability, and confidentiality with zero exceptions listed.
The SOC 2 Type 2 report not only documents GreatHorn's information security practices, policies, and procedures, but also audits the adherence of the company and its product to the rigorous standards outlined by the American Institute of Certified Public Accountants (AICPA) over an extended period of time. In achieving zero listed exceptions, GreatHorn demonstrates to customers its commitment to maintaining the outlined security controls.
"A SOC 2 Type 2 examination should be table stakes for any security organization selling into the enterprise," said Kevin O'Brien, CEO and co-founder of GreatHorn. "Our customers rightfully expect their security vendors to meet the highest industry standards, and by delivering this report with zero listed exceptions, we're able to provide them with independent verification of our commitment to the AICPA standards for security, availability, and confidentiality."
"The SOC 2 report demonstrates our ability to not only implement the necessary controls to adhere to the strenuous SOC 2 framework set by the AICPA, but also our ability to follow these practices over time and our continuous commitment to internal information security practices, policies, procedures, and operations," said Ray Wallace, CTO and co-founder.
About GreatHorn
GreatHorn simplifies email security by automating the cycle of email security – through continuous threat detection, defense, and incident response. Office 365 and G Suite customers using GreatHorn not only gain enterprise-class protection against both sophisticated phishing attacks and traditional threats, they also reduce complexity, manual remediation time, and negative impact on business operations.
By combining deep relationship analytics with continuously evolving user and organizational profiling, GreatHorn's cloud-native email security platform provides adaptive, anomaly-based threat detection that secures email from malware, ransomware, executive impersonations, credential theft attempts, business services spoofing, and other social engineering-based phishing attacks. More information is available at www.greathorn.com.