Independent Audit Verifies GreatHorn's Commitment to Trust and Security for Internal Controls and Processes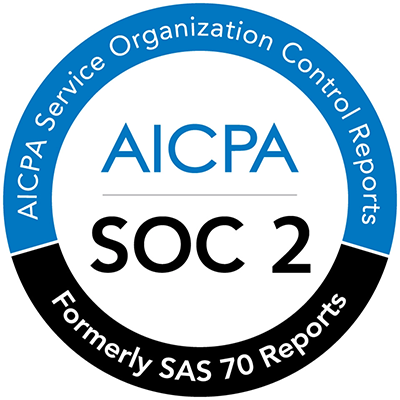 WALTHAM, MA – February 7, 2020 – GreatHorn, the leading cloud email security provider focused on managing risk from advanced email threats, today announced it received its SOC 2 Type II Attestation Report with zero exemptions for the second consecutive year. Performed by Kirkpatrick Price, the audit focused on GreatHorn's security controls as they relate to the security, availability, and confidentiality of a system.
In completing an audit with zero exceptions, GreatHorn has demonstrated for a second consecutive year its commitment to maintaining the outlined security controls in order to better serve its customers.
"Service organizations selling into the enterprise must prioritize security and confidentiality controls throughout all aspects of operations," said Ray Wallace, CTO and co-founder, GreatHorn. "Achieving zero exemptions for consecutive years is evidence of GreatHorn's continuous commitment to delivering high-quality services while successfully maintaining the critical information security practices, policies, procedures, and operations required by the strenuous SOC 2 framework set by AICPA."
KirkpatrickPrice's service auditor report verifies the suitability of the design and operating effectiveness of GreatHorn's controls to meet the standards for these criteria.
"The SOC 2 audit is based on the Trust Services Criteria. GreatHorn has selected the security, availability, and confidentiality categories for the basis of their audit," said Joseph Kirkpatrick, president of KirkpatrickPrice. "GreatHorn delivers trust-based services to their clients, and by communicating the results of this audit, their clients can be assured of their reliance on GreatHorn's controls."
GreatHorn also received a SOC 3 report as part of the audit. To learn more about GreatHorn's commitment to trust and security, visit greathorn.com/trust-security.
About KirkpatrickPrice
KirkpatrickPrice is a licensed CPA firm, PCI QSA, and a HITRUST CSF Assessor, registered with the PCAOB, providing assurance services to over 900 clients in more than 48 states, Canada, Asia, and Europe. The firm has more than a decade of experience in information security and compliance assurance by performing assessments, audits, and tests that strengthen information security and internal controls. KirkpatrickPrice most commonly provides advice on SOC 1, SOC 2, PCI DSS, HIPAA, HITRUST CSF, GDPR, ISO 27001, FISMA, and CFPB frameworks. For more information, visit www.kirkpatrickprice.com, or follow KirkpatrickPrice on Twitter (@KPAudit).
About GreatHorn
Global 2000 companies use GreatHorn to reduce the inherent and pervasive risk associated with the everyday use of email. GreatHorn's multi-staged approach to email security automatically combines data science, machine learning techniques, and technical analysis with human context to protect organizations before, during, and after a phishing attack.
By treating email security as a risk management function, customers can not only detect and remove more attacks but also warn users in real-time of potential threats and provide response teams with the tools to limit exposure and minimize risk. As a result, GreatHorn Email Security safeguards cloud email from advanced threats such as business email compromise, impersonations, credential theft, account takeover, and other phishing attacks.