Growing Number of Industries Embrace Platform's Comprehensive Approach that Pairs Advanced Threat Detection with User Engagement and Incident Response
Waltham, MA – January 30, 2019 – GreatHorn, the leading cloud-native email security provider, today announced that the company has achieved triple-digit revenue growth for the third consecutive year and more than doubled the total number of mailboxes the company protects. The company's continued growth was driven by its clear leadership in the cloud-native email security market, where the GreatHorn Email Security platform enables both cloud-first businesses and organizations transitioning to cloud-based email systems to secure their email. Notably, GreatHorn extended its customer base into many new industries, including government, real estate, and publishing, while continuing to add new clients in the financial services, technology, and construction sectors.
GreatHorn's 2018 growth reflects the need for comprehensive email security solutions that provide protection beyond the perimeter, live natively in the cloud, and target threats both upon delivery and as part of an integrated incident response framework. Targeted business email compromise attacks, credential theft schemes, malware, ransomware, and brand impersonation continue to result in financial and data loss across market sectors.
"Traditional email security products are either focused exclusively on an outdated perimeter-prevention mindset, blocking mail and getting in the way of end-users, or they are desperately trying to cobble together disparate functions to address the security gap they have created in email over the past five years," said Kevin O'Brien, CEO of GreatHorn. "Unlike legacy tools, GreatHorn allows for a fully integrated, seamless, and highly accurate security posture that simply works more effectively than any outdated technology can. This approach has been embraced and validated by our customers and, as our growth clearly demonstrated, resonates with CISOs in all industries."
In addition to its customer and revenue growth, GreatHorn continued to demonstrate market leadership, demonstrating its clear commitment to the needs of today's sophisticated security teams: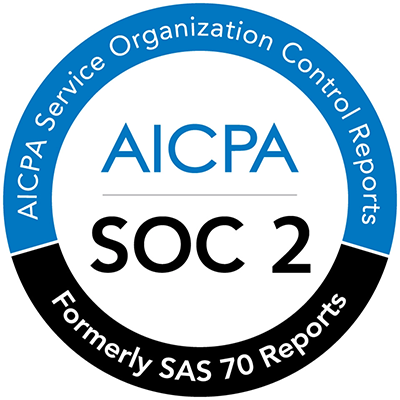 SOC 2 Type 2 Certification – GreatHorn successfully completed a Service Organization Control (SOC) 2 Type 2 attestation report, meeting the standards for security, availability, and confidentiality with zero exceptions listed. In achieving zero listed exceptions, GreatHorn demonstrated its commitment to holding itself to a high standard of security excellence for its product and client data while also helping enterprises improve their own.
Significant Product Enhancements – As part of the company's commitment to deliver robust protection from phishing, malware, and malicious links, GreatHorn released an expansion of its flagship solution, GreatHorn Email Security, into a comprehensive platform. The major expansion addresses email threats at every vulnerable point from time of delivery to any time post-delivery. In addition, GreatHorn announced GreatHorn Reporter, plugging directly into email clients and providing users with personalized and contextualized information about every message they receive, and helping CISOs and security teams turn their users into a security asset rather than a risk.
Company Expansion – GreatHorn relocated its headquarters from Belmont to Waltham's Howard Clock Factory Building, tripling its square footage to accommodate current and anticipated headcount growth. The company increased the total number of employees by 67 percent in 2018.
Businesses interested in securing their Office 365 and Google G Suite email platforms with GreatHorn can request a demo.
About GreatHorn
GreatHorn simplifies email security by automating the cycle of email security – through continuous threat detection, defense, and incident response. Office 365 and G Suite customers using GreatHorn not only gain enterprise-class protection against both sophisticated phishing attacks and traditional threats, they also reduce complexity, manual remediation time, and negative impact on business operations.
By combining deep relationship analytics with continuously evolving user and organizational profiling, GreatHorn's cloud-native email security platform provides adaptive, anomaly-based threat detection that secures email from malware, ransomware, executive impersonations, credential theft attempts, business services spoofing, and other social engineering-based phishing attacks. More information is available at www.greathorn.com.